What's Inspirational
By Simon Published: October 11, 2013
What You're Saying
At first, I was rather concerned about using the site as I regularly buy from the same old internet sites, I tend to be an habitual user of everything and rarely like to change - I must finally be getting old! These days what with technology and computer hackers, you just can't be too careful - now I really sound old! Anyhow, my friends and family had raved about this website and it seemed secure. I made my first purchase from Choiceful.com before Christmas, and my Christmas tree and lights arrived quick-sharp and at a reasonable price. I then started to sell a few items and one year later I made it my full-time job. I just wanted to thank Choiceful for the great service they offer!Read more
Guide to Interior Painting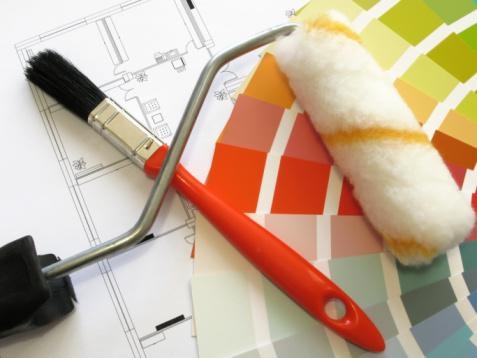 Jacqueline / Published on July 1, 2013
With the less than promising summer weather we're experiencing at the moment, a good use of your free time whether you're a landlord or a homeowner, is to redecorate your home and give it a fresh new look. So if your property is looking a bit tired and worn, now is your chance to spruce it up a bit.
A good place to start to instantly update your room and breathe fresh life into it is by painting the walls. A fresh coat of paint can do wonders, providing of course that you do the job properly.
Here is Choiceful's guide to painting your interiors.
1. Clear the room of furniture
The first step is to clear the room of any bits and pieces of furniture. Of course, some things may be a little harder to move than others, so for times like this, invest in a
dustsheet
to ensure that your furniture is protected.
2. Get rid of existing wallpaper
If your bedroom is currently wallpapered, you'll need to remove it properly before you can start to paint. The best way to do this is to steam it off rather than simply tearing. You should aim to be left with an even surface underneath the paper.
3. Undercoat
Sometimes, you may be able to paint directly onto wallpaper but only if it isn't shiny and patterned. Whichever way you choose to do it, you should always make sure you use an undercoat first. Prior to this, mark off any areas which don't need painting, such as the skirting boards, with masking tape. This will prevent the paint from dripping down onto the skirting boards. Next, use a
multi-purpose undercoat
all over the walls to prepare them and leave a lovely even surface for the paint to stick to.
4. Determining the paint colour
If you're repainting your bedroom, you'll need to decide what colour to use. You will find
tester pots of paint
in a variety of colours on our marketplace. Use these first to determine which shade looks best in your room, before committing to a particular hue.
5. The amount of paint
Calculate roughly how much paint you will need and make sure you purchase the correct amount of paint tubs. It is always better to over-order on paint just in case you run out and find that the particular shade you're using is out of stock. You'll also need to invest in some good
quality paint brushes
, while a
roller
can make the job of painting walls faster and easier.
6. Painting
Make sure you open all windows and doors whilst you're painting in order for the fumes to escape. Always paint in an up and down movement and try to get the amount of paint even on the roller. Remember, you can always give it a second coat once the first coat is properly dry.
7. Leave paint to dry
After the first coat the walls will still be very tacky so make sure you leave the paint to dry for at least 24 hours before assessing whether or not you need to do a second coat. Again, try to keep windows open as long as possible to ensure that the paint fumes do not simply pervade around the house.
8. Wash up
Once finished and everything is dry, you should wash your paint brushes and roller thoroughly and leave to dry in a cool place.
9. Getting things back in order
Now it's time to remove the dust sheet and get all of your furniture back to its original place. And that's it – painting your bedroom is as simple as that.
10. Tips from the experts