What's Inspirational
By Simon Published: October 11, 2013
Gazebo Galore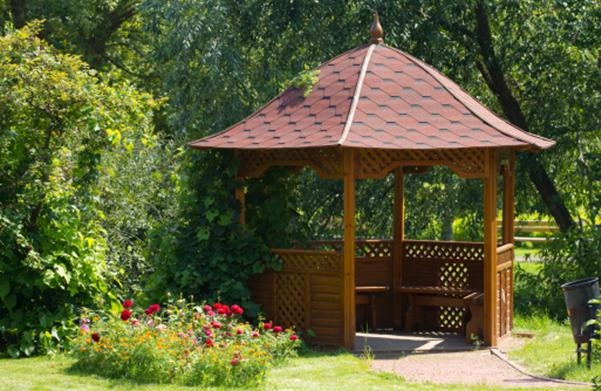 Edwina / Published on May 7, 2013
With the sun-rich weekend bringing us hope that summer is firmly on its way, it's important that we're careful not to indulge in the sun too much to save our skin. This is where gazebos come into play, but be sure to read these handy tips first to get the most out of them.
- Place your gazebo on a raised area. This will give you the chance to overlook your beautiful garden, as well as the beautiful sunset to wrap up the day.
- Make it a focal point of the garden. It has the potential to be so much more than an area of shade; you could turn it into a dining area for when you throw those garden dinner parties, or a chill out spot for when you want to get out of the house. Decorate it with fairy lights and even cushioned seating.
- Unless you have a larger than average garden, avoid placing it in the centre. This will immediately serve to make your garden appear smaller to the naked eye, and you might find that the space behind the gazebo won't have a purpose because it's covered up by the gazebo.
- If you have other attractions in your garden, say, a pond or an extravagant flower bed, team it up with your gazebo. If you have too many separate parts to your garden, it might look overloaded.
Our
Garden Centre
at Choiceful provides a feast of outdoor goods, for whatever the occasion. Check out our
Facebook
and
Twitter
pages for inspiration on sprucing up your garden.