What's Inspirational
By Simon Published: October 11, 2013
What You're Saying
Excellent price and really fast delivery, excellent choice and accept Paypal - what more does one want! Thanks very much! Read more
Gardening in a Small Space... We have it Covered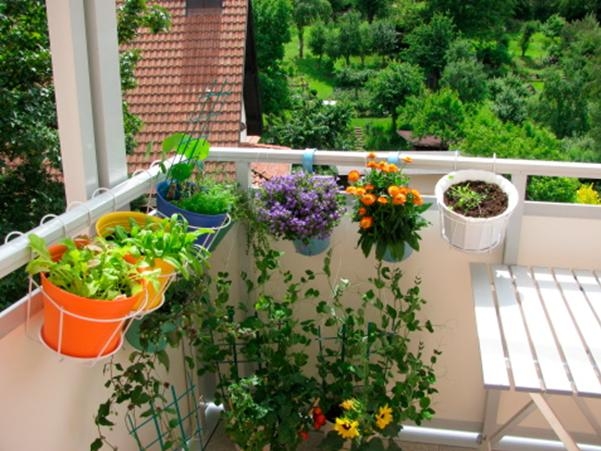 Edwina / Published on May 28, 2013
Having a less than sizeable garden might initially bring about headaches when trying to think of how to maintain the space as a whole, but at Choiceful, we've got a few tips to alleviate any stress so you can concentrate on making your garden look pretty!
Purpose
Once you decide if your garden should be decorative or for food/herbs, you can better organise your space. You'll be able to determine how much space is needed for, say, a tomato plant as opposed to a rose bush and so with planning you could efficiently cover your garden.
Furniture
Of course now that summer is round the corner you'll be wanting to spend more of your evenings sat out in the hazy temperatures, but before you buy a set of table and chairs, look into collapsible furniture. Being able to fold them away has the benefit of making your garden seem less cluttered when you're viewing it, say, from indoors.
Perspective
If you place the more low key plants further away from your line of sight, and the brighter ones closer, it will give the impression of a larger space. Potted plants can also be stacked on top of each other easily if you have shelves, and be rearranged if needs be.
Cloak the edges
If a railing or fencing is exposed then it is clear to the naked eye the size of your garden. Instead, cover these boundaries with plants to give the illusion of more space.
Heading over to our
Garden Centre
, you'll find various products that will ensure a tip top garden, like
plant food
and
pots
to plant them in.