What's Inspirational
By Simon Published: October 11, 2013
What You're Saying
At first, I was rather concerned about using the site as I regularly buy from the same old internet sites, I tend to be an habitual user of everything and rarely like to change - I must finally be getting old! These days what with technology and computer hackers, you just can't be too careful - now I really sound old! Anyhow, my friends and family had raved about this website and it seemed secure. I made my first purchase from Choiceful.com before Christmas, and my Christmas tree and lights arrived quick-sharp and at a reasonable price. I then started to sell a few items and one year later I made it my full-time job. I just wanted to thank Choiceful for the great service they offer!Read more
Flower Power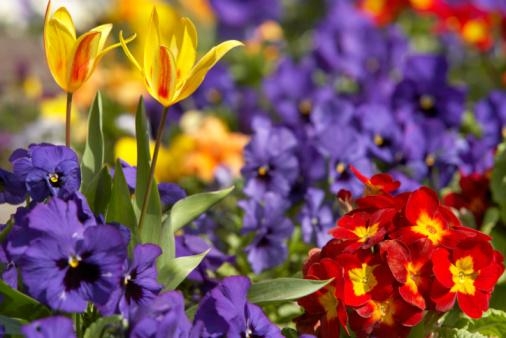 Jacqueline / Published on June 27, 2013
If you long to be able to successfully grow flowers and plants, whether indoors or outdoors, but each time you try, you're left with disappointing results, you'll need the help of the Flower Power gadget. Designed specifically for those who tend to be unfortunate with their green-fingered abilities,
Flower Power
has been dubbed "the most advanced plant sensor". Here, Choiceful investigates.
Part of Flower Power's appeal is the fact that it is linked to smartphone software – and what person goes anywhere without their smartphone glued to their hand nowadays? Exactly. So what is Flower Power? It comprises two pronged gadgets which are to be placed into your plant pot or flower bed – these gadgets then measure the plant in question's critical statistics and transmit the data via Bluetooth to your smartphone device, namely, your Flower Power app.
You'll receive information about soil moisture, humidity, sun exposure, temperature and fertiliser. And the best thing? Your Flower Power app will alert you when something is awry so you can quickly solve the problem and give your plants the best chance of healthy growth.
It sounds useful doesn't it? Of course, in order to be able to sue this app, you'll need to start planting your flowers. Check out Choiceful.com's
garden centre
to get your hands on all of the flower growing equipment required, from
plant pots
and
compost
through to
watering cans
and
weed killer
.