What's Inspirational
By Simon Published: October 11, 2013
What You're Saying
Excellent, well thought out website that enables you to buy products second hand or new, with varying price ranges. The website is presented well and very easy to use. I had no problems regarding payment for my purchases and the packaging and postal services are great. I have talked about the service to family members and friends, who are considering selling items online or starting up a new business.Read more
Finding a Good Rental Property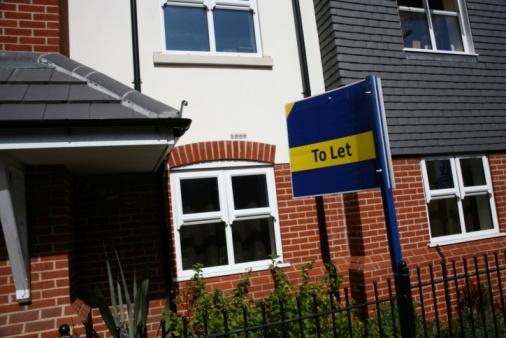 Edwina / Published on July 8, 2013
After some deliberation, you've decided that you'd like to buy a property, do it up and rent it out to make a profit. The problem is, you don't really understand the buy-to-let market as you've only ever been a tenant before owning your own house. There is a lot to consider when choosing to rent out a property and perhaps most importantly, you need to know which property would be suitable for letting.
To help you make the best decision, here is a guide to finding a good rental property.
Who will manage the property?
If you're going to be the property manager, it makes sense to choose a property in a location that is within convenient distance from where you live so you can reach it fast if there are any problems. Providing you have the tenant's permission, you may wish to do routine inspections to ensure that it remains in good condition. If an agent will be managing the property on your behalf then you should work their fees into your budgeting.
What type of property will you buy?
Depending on the location, you may find that different types of property are more suitable for renting. All landlords should make sure to thoroughly research the rental market in the location you have chosen to make sure that your rental fees are right for the type of property. Too high and you're unlikely to get tenants; too low and you won't make enough profit.
If your chosen location is town or city centre based, you're more likely to attract young professionals or young couples wanting a modern apartment close to the amenities, whereas property in the suburbs within the catchment area of a good school is likely to be desirable to families, especially close to the start of the school year.
What types of amenities are close by?
You'll find that few people will want to live in an area that is very noisy at night. You should also investigate whether there are any plans in the pipeline for new parks, shopping centres, gyms or cinemas, while researching public transport links is also wise.
You may think it's great that your rental property is so close to the metropolis, but consider the impact it may have on the tenants.
Decorate according to the market
We wrote a post last week with some helpful tips for interior decoration depending on rental market. Students will suit neutral walls so they can make it their own, while families may expect something a little more up-market and professional looking.
Presentation counts
If your prospective tenants' first impressions of the property are that it is dirty and in a state of disrepair, you're unlikely to find anyone willing to rent it. Instead, make sure the property is clean, tidy and in good condition. Paying attention to the little details will get the tenants through the door. You'll find that if you take pride in your property then your tenants are more likely to also take good care of it.
Do the bedrooms need a lick of fresh
paint
? Is the kitchen without a
kettle
and
toaster
? Do you want to add a few wall accessories such as
mirrors in the bathroom
to make it seem more homely? You'll find everything you need to spruce up your rental property fast on Choiceful.com.