What's Inspirational
By Simon Published: October 11, 2013
What You're Saying
Choiceful.com marketplace is a great way to earn a bit of extra cash from any books, games or computer software you no longer require. Unlike other online marketplace websites, there is no charge for making the listing and Choiceful.com only take a small commission. There's also an added benefit in that Choiceful.com request payment from the buyer and then forward it into your bank account. This way you're guaranteed the payment won't bounce and you're protected against fraud. And, unlike e-bay, you don't need a credit card to sign up with Choiceful.com. All payments are transferred to your bank account and commission is taken before the funds are transferred.Read more
Dress Your Property To Impress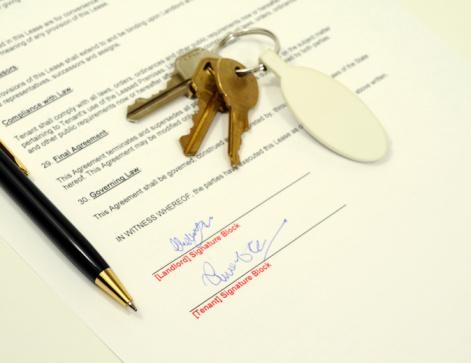 Jacqueline / Published on July 22, 2013
If you are a buy-to-let landlord, we're here to let you in to a few in-trade secrets to help you sell that property faster. The main thing to remember before you show anybody around your prospective property is that first impressions count. For that reason you should always ensure that the property looks its very best for all viewings.
Here are some
tips
to dress your property to impress.
Make an effort
Nowadays, more and more people are looking for properties to rent out long-term. With many unable to afford to buy a house, the choice boils down to living at home with the parents or finding somewhere within budget to rent. That doesn't mean however that you can afford to be lax on the cleanliness of the property. After all, why would anyone want to pay rent for somewhere that is dirty, old and crumbling? Faced with that prospect, your would-be tenants are likely to go back to living with mum and dad for free.
Paying close attention to presentation will not only ensure that you get the best rent for your property, but also, you're more likely to guarantee a quick let out too.
Feature wall
The majority of rental properties are painted in a neutral white or cream. This is not only to keep costs to a minimum for landlords but also to allow the people renting to put their own stamp on the place. However, by introducing one painted or featured wall, the property will stand out against a sea of other blank canvases. What's more, it will look as though you've made more of an effort which says a lot about you as a landlord.
Dress the bed
An unmade bed and a scratched wardrobe in the corner will be reminiscent of student times for most. Make the bed and dress it up with a fancy throw and cushions. Make the place look like people currently live there – this will make it easier for your would-be tenants to imagine themselves living there and thus you're more likely to get an acceptance. So make sure there is a mirror in the bathroom, clean fluffy towels are laid out and that the kitchen is well equipped with the usual appliances and accessories.
Maintain the property
If there are currently no tenants in the property, be sure to open windows to give the flat a good airing well before the viewers arrive. Switch on lights to make the place feel homely, and the heating in winter. Make sure windows are clean and that the grass is cut neatly.
You will find a myriad of
household cleaning products
on Choiceful.com's
home and garden
section; these will help you to clean that property up in no time. Check out our many accessories for homes in our
bathroom
and
kitchen
sections – going that extra mile will secure you tenants faster.