What's Inspirational
By Simon Published: October 11, 2013
What You're Saying
Anyone wishing to sell unwanted books, DVDs or second hand computers and laptops online might consider eBay as the first option, but I would always include Choiceful.com as another great alternative. Choiceful.com allows you to list items already available on the site whether they are new or used. They can be single or multiple items. You don't have to pay anything for this service until you sell something. I have generally found that you can obtain a better price on Choiceful rather than on eBay and others, although it may take you longer to sell your item - it's worth it for the extra money.Read more
Dress Up Your Balcony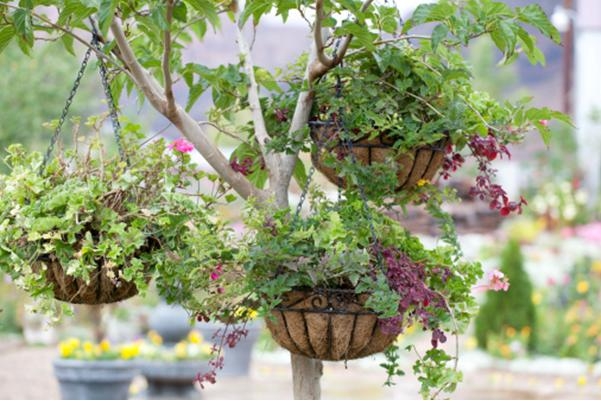 Edwina / Published on May 15, 2013
One sure-fire method to lure your guests out to your balcony is to decorate it with an array of plants to give it brushes of colour. Most balconies will only be a single colour so by being particular with what types of flowers you plant; you could dictate your own colour scheme without forking out for paint.
In order to utilise the space you have in your garden, the most efficient way to display your flowers is to place them in hanging baskets. At Choiceful we've got a wide selection of hanging baskets to suit whatever shape and size of balcony, over in the
pots and baskets
section of our garden centre.
The next step would simply be to line the bottom of the basket with a thick layer of moss. This will serve as the support your plants will need.
In order to help your hanging basket retain water, you should add a thin sheet of plastic to the bottom. Before you add in the compost to your nearly-ready hanging basket, make sure you mix it with slow-release fertiliser and water-retaining gel for optimum results. The final step is to plant your favourite flowers! There are of course lots you can choose from, making it easy to stick to your desired colour theme.
Given the angle at which your hanging baskets will be seen, it's important you consider the flowers that will look good from the side. Draping plants are good for hanging baskets, such as Bacopa, Fuchsia and Calibrachoa. Remember that your hanging baskets should be treated in the exact way as a garden, with regular trimming and tending to.