What's Inspirational
By Simon Published: October 11, 2013
What You're Saying
I used to sell some cooking utensils on eBay but noticed my sales were shrinking and their fees were going through the roof. A friend had used Choiceful and recommended the site to me. They had all of my products available and most didn't have any sellers, I created an account and added my products within a few minutes. Unlike other marketplace websites Choiceful.com customers tend to be easier to deal with as their are lots of selling tools to make my life easy. What's most important though is I'm left with a lot more profit for each sale!Read more
Do Not Give Your Consumers a Reason to Leave Your E-Commerce Site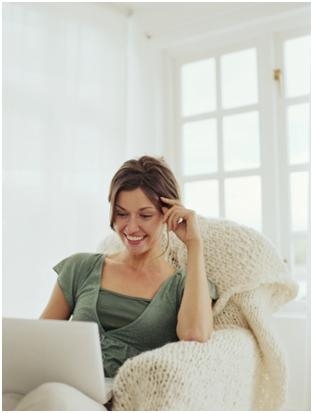 Edwina / Published on April 10, 2013
There are a
few trends that appear to be hot in e-commerce
, though I think one thing that is timeless is getting your consumers to stay. In this tough climate, once you catch a consumer, you'd be kicking yourself if they left for no real reason. It's an unfortunate case but there are many factors that influence consumers when they visit your e-commerce site, not only the quality of the product you sell. Here are just a few of the things you should be keeping on top of to help ensure your consumers won't leave before buying:
Make it user-friendly across all major browsers
Windows, Mac, Chrome, Internet Explorer, Firefox, Opera – these are just a few of the different platforms and browsers your audience could be using. Make sure your web designer has rendered your site in such a way that no matter how they're viewing your site, it doesn't appear distorted or there are no un-clickable links.
Make it look pretty!
It's important you build a site that's visually appealing. Don't try to be too flash though; moving text and pop-ups can prove annoying and could drive the consumer away.
When it comes to paying, don't give them too many keystrokes
A study by the Boston Consulting Group showed that up to 65% of consumers leave websites when they reach the checkout page. Why? Because the procedure has too many steps or isn't clear enough. Using a site such as
PayPal
can quicken the process and above all is secure. You've already got the consumer to this stage, don't leave them slip between your fingers!
Create a blog
Having content on your e-commerce site which you have written yourself humanizes the process and establishes a trust. Having a blog where you can interact with your consumers shows them you listen and respond to their needs, and in turn they are likely to return to your site.
Keep it fresh
Things move fast in the digital world, so be sure to optimise your website to suit the current ecommerce solutions.