What's Inspirational
By Simon Published: October 11, 2013
What You're Saying
Excellent, well thought out website that enables you to buy products second hand or new, with varying price ranges. The website is presented well and very easy to use. I had no problems regarding payment for my purchases and the packaging and postal services are great. I have talked about the service to family members and friends, who are considering selling items online or starting up a new business.Read more
Could 2013 be the year mobile contactless payments?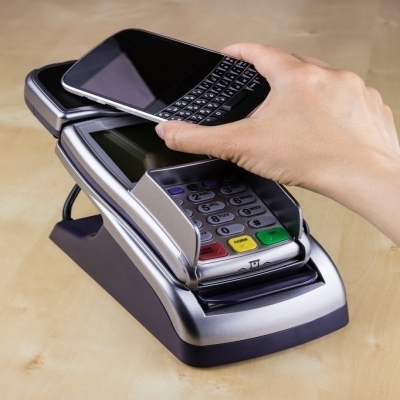 Tom / Published on January 22, 2013
These days, it seems as though there are few things we can't do with a mobile phone. Checking emails, browsing social networks, sending videos and editing pictures have all become the norm and app developers are continually creating new programmes to help us with everyday tasks from cooking to reading menus in a foreign country.
But the one thing that doesn't seem to have really taken off when it comes to smartphones is mobile payments. We've all seen the adverts and lots of mobiles are equipped with the technology to make contactless payments – but will they ever become a mainstream way of purchasing goods?
A lot of people have argued mobile contactless payments aren't safe, as it would be all too easy for a phone to be stolen, allowing criminals to make payments without the need to access the consumer's bank details.
However, safeguards are in place and after a certain number of transactions are made, the customer will be required to enter a PIN to confirm the sale. Some phones will require a PIN to be entered for every transaction.
Basically, making a mobile payment is not much different, safety-wise, to making a purchase with your debit card. So why has uptake of technology that aims to speed up transaction times been so slow?
Research recently conducted in the US has predicted this is about to change and that 2013 will be the year for contactless mobile payments. In the UK, Subway, Marks & Spencer, McDonalds, Pret a Manger and The Co-operative are just a few of the places that accept contactless payments.
So, it's not that there aren't plenty of places to make contactless payments. Maybe it's down to a general lack of consumer awareness. Before reading this blog, were you aware of contactless payments? And would you know which symbol to look for in a shop to find out if you can use your mobile phone to pay for your goods or not?
Another factor to consider is that, Apple neglected to include Near Field Communications technology in its new iPhone 5 – this puts a significant portion of smartphone owners out of the equation when it comes to contactless mobile payments.
Although contactless mobile payments are undoubtedly something that will increase in popularity over time, this is clearly an issue that's going to take a while to really make its mark. The Payments Council is working on plans to make the method of transactions more accessible to everyone, so perhaps, by the end of this year, we'll have started to see a greater uptake.