What's Inspirational
By Simon Published: October 11, 2013
What You're Saying
Choiceful.com is a fantastic website to buy anything from plasma TVs to hand tools and kitchen utensils. Choiceful.com is like a massive shopping centre. Once you start browsing around it becomes really hard not to buy stuff! You can also sell your own items too - although it can be quite competetive as quite a lot of items sell very cheaply.Read more
Chanel No.5 Ad - Gisele Bundchen and Baz Luhrmann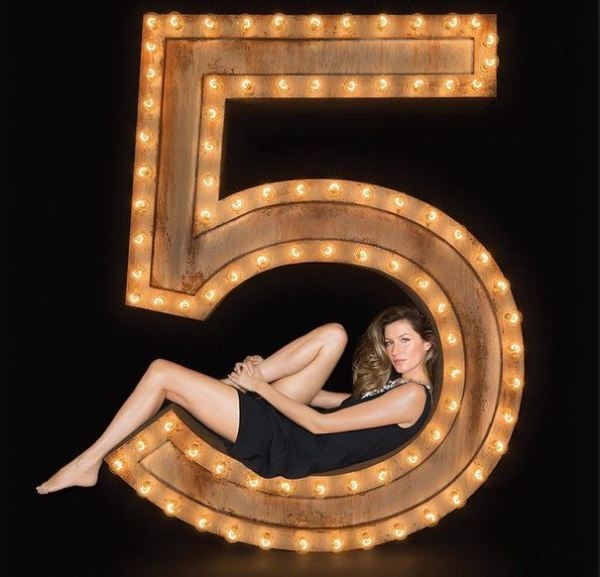 Jo / Published on October 19, 2014
The wait is over as October 15th saw the release of Chanel No.5's latest campaign, 'The One That I Want' starring Gisele Bundchen and directed by Baz Luhrmann.
A collaboration between the world's highest paid model and one of the industries most talented directors, expectations were high but with such a stellar combination what is there not to love?
As expected the advertisement epitomises the essence of Chanel as it centres itself around the notions of glamour, fantasy and fashion. However this time, the focus displaces from the traditions we anticipated it would adopt and embraces a far more tangible vision.
The story is constructed with a focus on the real women of today as it attempts to address and represent the balancing act most women undergo on a daily basis; being a wife, a mother and a successful career woman. Of course this is all achieved within the realms of an alluring, elegant and enchanting setting unlike anything most 'ordinary' women could expect to contend with yet at the same time Gisele conveys a sense of responsibility that every woman can engage with.
"I think Gisele is the perfect symbol of the Chanel woman now. It is about bringing all those aspects to life. It's a multi-layered woman" - Luhrmann.
Set to a slow and seductive version of the Grease classic 'The One That I Want' by musician Lo-Fang our expectations are once again disrupted. The steady progression of the music gradually envelopes the story as we begin to unveil the many facades to the woman in the film; she is a mother, she is someone's lover, she embodies the spirit of a woman and more importantly that of Coco Chanel.
The epitome of the Chanel woman, Coco Chanel is embodied throughout the visual masterpiece.
Luhrmann has said "It's the spirit of Coco Chanel that has continued to influence the house. She's about paradoxes in character - one minute she'd be in trousers on the beach, the next she'd be in a beautiful frock."
It is this engaging contradiction of character that Luhrmann solidifies throughout the advert as we see Gisele surfing, embracing her child, heading to a glamourous photo shoot and in the midst of a loving caress with her partner.
Blurring the lines between the ordinary and the fantastical, Baz Luhrmann and Gisele Bundchen create a world that encapsulates the very essence of Chanel; 'In the end, the Chanel woman chooses love'.