What's Inspirational
By Simon Published: October 11, 2013
What You're Saying
Choiceful.com is a fantastic website to buy anything from plasma TVs to hand tools and kitchen utensils. Choiceful.com is like a massive shopping centre. Once you start browsing around it becomes really hard not to buy stuff! You can also sell your own items too - although it can be quite competetive as quite a lot of items sell very cheaply.Read more
But where will they sit...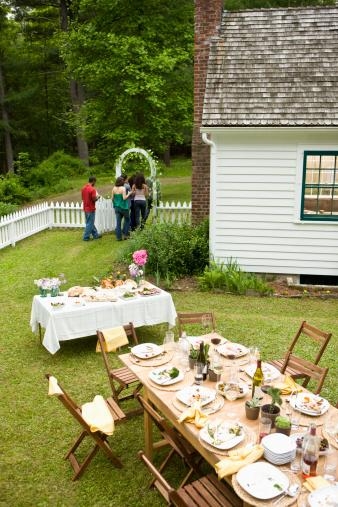 Jacqueline / Published on May 9, 2013
So it's that time of the year again when the hot, sunny weather lures us all outside to our gardens. Summer is our favourite time of year here at Choiceful because there is a buzz of excitement in the air.
It's the perfect opportunity to invite around all those friends you've been meaning to host for, and you don't even have to worry about food because a barbecue will take care of that. Check out our extensive range of
charcoal barbecues
for that authentic smoky taste, and
barbecue cooking utensils
to make sure you're fully kitted out for the occasion.
The only problem is, where will everyone sit? While younger guests may be perfectly happy to curl up on a picnic blanket on the grass, you'll find that most people would prefer to sit down on a chair and at a table, especially if they are eating. Don't panic though, as choiceful.com has the perfect solution to the problem. Our
maintenance free furniture sets
come complete with foldable chairs and tables, so you can store your furniture away to preserve it when it is not being used. What's more, it takes but a moment to assemble so you won't be caught out if you have a spur of the minute flock of guests.