What's Inspirational
By Simon Published: October 11, 2013
What You're Saying
Choiceful.com is a fantastic website to buy anything from plasma TVs to hand tools and kitchen utensils. Choiceful.com is like a massive shopping centre. Once you start browsing around it becomes really hard not to buy stuff! You can also sell your own items too - although it can be quite competetive as quite a lot of items sell very cheaply.Read more
Billy Joels Home - Copy The Look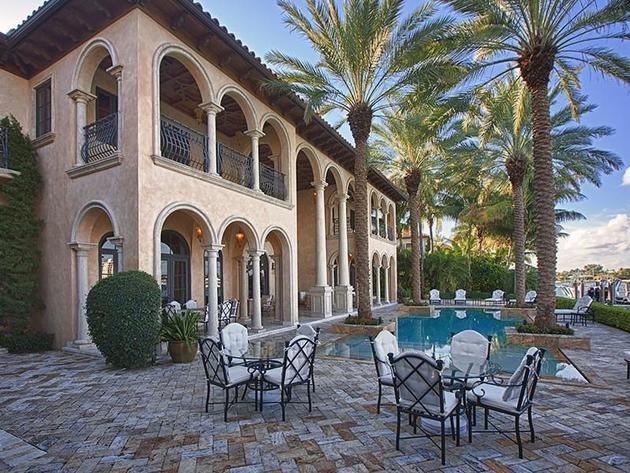 Jaqueline / Published on August 9, 2013
This week we've been focussing on celebrity homes, taking a peek at the fabulous property of the rich and famous, and even uncovering which homes are for sale. Today however, we've decided to feature just one celebrity home and show you how you can copy the look with your own property.
Billy Joel's home
is located on La Gorce Island and from the outside at least, looks more like a luxury hotel upon first glance. With 150 feet of water frontage and over 8,000 feet of living space, this mansion is truly magnificent. Here is how you can recreate the exterior with your garden.
Plants and shrubbery
If you live in the UK, you may not be able to plant anything as exotic as palm trees in your garden, as the weather is simply not hot enough. However, you can still create a luscious luxury feel by planting colourful
hanging baskets
and displaying shrubbery and foliage in terracotta pots dotted around the patio.
Patio
If like Billy Joel, you'd rather pave over the grass (useful if you're not very green fingered), then you must first ensure that you spray a
weed killer
to get rid of any lurking weeds. Consider installing a
patio heater
and some
outdoor lighting
- this will enable you to enjoy your garden, whatever the season.
Seating
We have a large range of
outdoor seating
to suit your requirements. Make your garden chairs comfier by placing cushions on them, while tables will allow you to eat outside comfortably.