What's Inspirational
By Simon Published: October 11, 2013
Be Your Own Boss: How to Think of That Brilliant Business Idea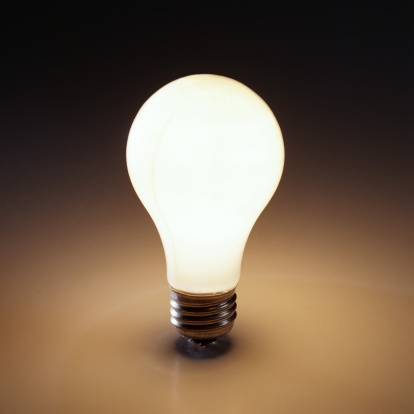 Simon / Published on February 19, 2013
When it comes to setting up your own business, the hardest part can often be coming up with the business idea to get your new venture up and running, so the most important part of this process is finding that gap in the market which will allow your business to flourish and help you make your millions!
But, how do you do that? With so many businesses offering pretty much anything you could ever think of, how do you find that elusive
gap in the market
?
The first step is to make sure you go about your daily life persistently thinking about what's missing.
Is there something that frustrates you in your daily life? Do you ever come across a service, or a product which you can think of a better way of doing?
Try and look at every aspect of the world in a new perspective – how can it be improved? What
problem
can I solve?
There will have likely been many times you have thought; why haven't they invented that yet? Or this could be so much better if….
You also need to take into account other factors when forming your business idea, including:
Use your skills to your advantage.
What skills have you learnt over the years? What are you strengths? When thinking of these, do not confine yourself to purely work/school related skills and experiences. What about those that you have gained outside of work? What core personality traits do you have which you could use to your advantage? Most people find that if they enjoy something in their personal life, then base a business idea around it makes them not only work harder, but also means an enjoyable job which will no doubt thrive due to personal interest.
Will it work?
You need to think about your idea thoroughly. Setting up a business is no small matter and you will be dedicating a lot of your time to creating it. Keep up to date with developments that could affect your business idea. Online shopping is going from strength to strength, so ensure you consider thoroughly the online provision your business will have. Neglecting an online presence will seriously hinder your business ideas' chance of success.
Set long-term goals
Once you have your idea and have considered how it will work, it is essential to set some long-term goals. Although it is hugely important to take care of the day-to-day workings of the business, you will need to set future goals to aim for. When planning, look at trends which will help you gain a sense of whether there is potential for future growth. Focus on long-term opportunities, as well as capitalising on short term fads!
So, to ensure that your business idea will work for you, keep your eyes and mind open as you go about your daily life, and who knows, your incredible business idea may just strike you like lightning!