What's Inspirational
By Simon Published: October 11, 2013
What You're Saying
Just wanted to say well done guys! Choiceful.com has won my trust! It's a great site that I would definitely recommend.Read more
Battle of the barbecues gas, charcoal or electric?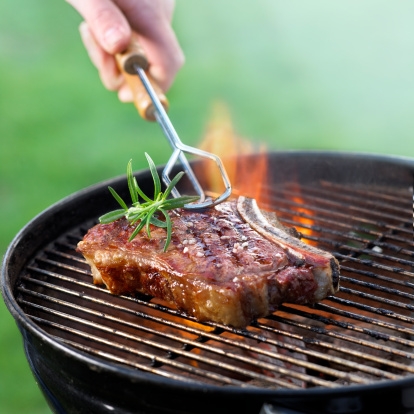 Jacqueline / Published on April 24, 2013
So summer is on the way, and what could be better than an afternoon barbecue in your own back garden? Well, here at Choiceful.com, we're going to make that possibility into a definite, thanks to our fantastic selection of barbecues up for sale on our online marketplace.
The question is, how do you choose between them all? Read on to find out which is the best barbecue for you.
You're looking for…
Convenience
You've been at work all week and now it's the weekend, you want to relax, not spend all night cooking. What you need is an electric barbecue grill as it's the easiest and by far the most convenient of all. However, the more convenient a grill is, the less smoky barbecue flavour you're likely to get.
Authentic Taste
A real barbecue is all about the smoky, fiery flavour; and a little bit of burnt burger never hurt anyone, right? Choose charcoal or
gas
to render the succulent, smoky, authentic taste of a barbecue. After all, there's no smoke without fire.
Safety First
When choosing which kind of barbecue is right for you, you also have to consider where it is going to sit. If you have virtually no garden or only a small patio area at the back of the house, a charcoal grill is off limits. Avoid gas barbecues too as they produce flare-ups and should be kept away from buildings to avoid fires. Electric barbecues however, produce no flare-ups and are perfectly safe in small areas.
Hopefully the above points will help you to decide which type of barbecue is the best one for you and your family. Now you just need to scour our range of barbecues – whilst you're there, get your hands on some nifty
barbecue cooking utensils
too.