What's Inspirational
By Simon Published: October 11, 2013
What You're Saying
I used to sell some cooking utensils on eBay but noticed my sales were shrinking and their fees were going through the roof. A friend had used Choiceful and recommended the site to me. They had all of my products available and most didn't have any sellers, I created an account and added my products within a few minutes. Unlike other marketplace websites Choiceful.com customers tend to be easier to deal with as their are lots of selling tools to make my life easy. What's most important though is I'm left with a lot more profit for each sale!Read more
7 Smart & Unusual Ways to Cut Your Heating Costs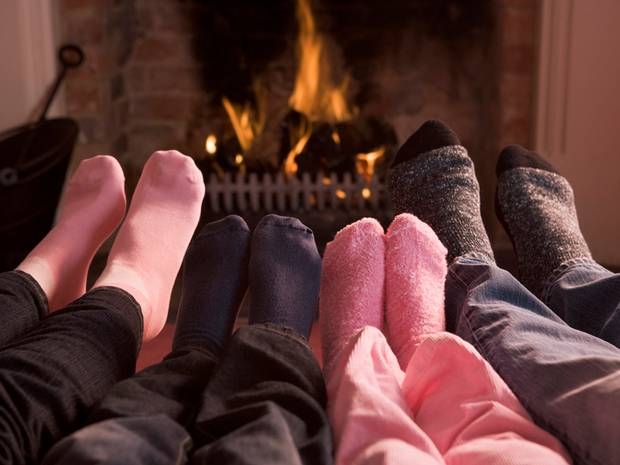 Emma / Published on September 20, 2013
Although we've had a pretty good summer for the UK, it didn't seem to last very long and now all of a sudden, it has got cold again.
This not only means getting out the winter clothes and trying to warm up our homes, but also brings concerns and worry over the cost of heating our homes.
So how do we ensure we stay warm, without racking up expensive gas bills?
Here are 7 smart ways you can cut your heating bill to save money this winter;
1. Use a fan heater instead of central heating
Instead of turning on your central heating, why not invest in an
electric heater
? You can buy a cheap but very effective one for just £10 and if you make sure you close all the doors, the room will heat up very quickly!
One unit of electricity costs approximately 20p per hour, so a 3000W electric heater will consume 3 units per hour, which is just 60p per hour, so it is significantly cheaper than putting on your central heating.
2. Use aluminium foil on your dryer
Your clothes dryer will have a vent that leads outside. Check to see if there is air escaping by leaving the lint in the lint trap and then seeing if the lint gets moved on its own. If it does, put aluminium foil or plastic wrap where the air escapes from, but make sure you remove this before you use the dryer!
3. Tinfoil behind the radiators
Radiators can also mean heat escapes your home easily, so simply placing a sheet of tin foil behind the radiator will ensure any expensive heat doesn't get wasted. Or you can buy specialist radiator foil for around just £7 online , and use strong wallpaper paste to seal it.
4. Thermal curtains
Investing in some thermal curtains is a great way to keep your gas bill down, and trap any heat inside the home. Although, be warned, there isn't a huge variety of colours or style you can get them in!
5. Insulate your fireplace
If you have a fireplace, then you will most likely be losing heat through it. You can purchase insulating board and cut it to fit in the top of the fireplace. It needs to fit snugly, so there are no gaps at all.
6. Turn the thermostat down….just slightly
You will be surprised at the savings you can make just by turning down your thermostat just a bit.
7. Cover windows with plastic film
Apparently, windows account for 25 per cent of heat loss in homes. You can reduce this by covering the windows and glass doors with clear plastic film.
These changes may seem minimal, but that's the point!
Just by making some, or all, of these changes can significantly lower your heating bill and ensure you are in for no nasty surprises when you get that dreaded bill through the post.
Do you have any tricks up your sleeve for when it comes to saving money on your gas bill?