What's Inspirational
By Simon Published: October 11, 2013
What You're Saying
I used to sell some cooking utensils on eBay but noticed my sales were shrinking and their fees were going through the roof. A friend had used Choiceful and recommended the site to me. They had all of my products available and most didn't have any sellers, I created an account and added my products within a few minutes. Unlike other marketplace websites Choiceful.com customers tend to be easier to deal with as their are lots of selling tools to make my life easy. What's most important though is I'm left with a lot more profit for each sale!Read more
6 Tips For Making Your Home Cosy AND Modern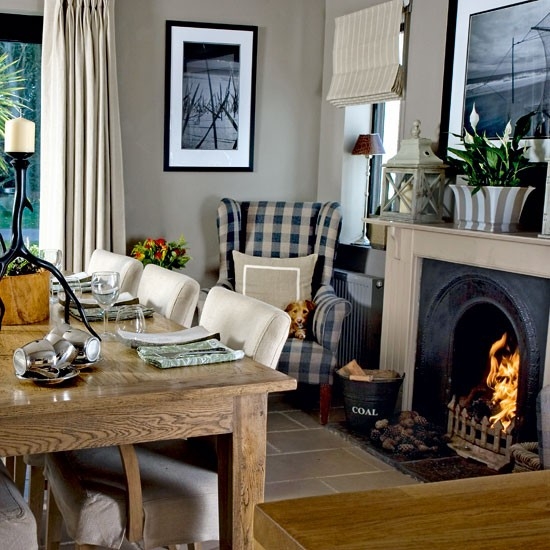 Emma / Published on December 8, 2013
As the weather gets colder, who doesn't yearn for a cosy warm home?
But if you're into the modern look, it can sometimes be hard to get your home looking cosy, without comprising the style.
So here are 6 ways you can achieve the perfect home this winter.
1. Be a Clutter Buster
Nothing is more uncomfortable than a sofa with a pile of junk on or a frustratingly messy coffee table. Stylish, compact shelving is a quick and easy way to beat the clutter. Add a tasteful plant pot or chic photo frame to give your living room that modern edge.
2. It's all About Lighting
Lighting creates atmosphere and sets the tone for those cosy evenings hiding from the cold. Choose a floor lamp that has an amber shade to make your home feel warm and look trendy.
3. Large Floors Mirrors Make a Big Difference
Decorate with ornate floor mirrors to reflect light and create a feeling of spaciousness. Find some real gems in charity shops and flea markets for that modern shabby chic look, as this goes well with a cosy room.
4. Lots and Lots of Cushions
Not only do cushions make a room look cosy and comfortable, they can really tia design together by introducing complementary or accent colours.
5. Candles Add a Romantic Touch
There aren't many things cosier than the warm inviting glow of candlelight. Forget dusty old candles in a recycled wine bottle, welcome the 21st century burning the candle at both ends with a sharp, smart candle stick holder.
6. Add Fur Throws
There is nothing more cosy than a fur throw. They are also ultra modern – you can see them often in The Kardashians programme in their home! Buy a few different throws in a variety of shades to go with your colour theme. You will no doubt look forward to coming home from work and wrapping yourself up in them!