What's Inspirational
By Simon Published: October 11, 2013
What You're Saying
Excellent price and really fast delivery, excellent choice and accept Paypal - what more does one want! Thanks very much! Read more
5 Simple Ways to Make Money on the Go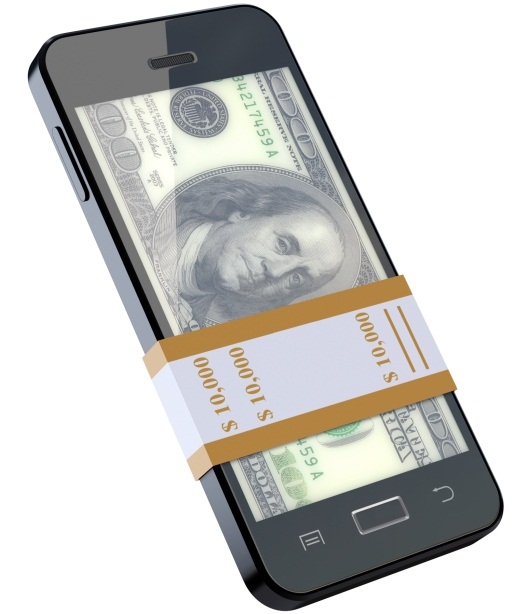 James / Published on September 19, 2013
People always wants to make more money… money makes the world go around after all!
So if you have ever wondered how you can continually make money, even when you leave the office or when you are commuting and travelling, then try one of these simple ways to earn money on the go.
1. Take photos wherever you go
Did you know you can make money from selling photos online? And the best bit is that you don't need to be a skilled photographer to make money from selling photographs online.
The easiest way is to use an app like Instagram and whilst you are on the move, take photographs of anything and everything.
2. Use the Choiceful mobile website to "Sell your Stuff"
If you have been far too busy to sell online, then you can easily use the
Choiceful mobile website
so you can sell your products whilst on the go. Our easy templates make it easy to start selling wherever you are!
3. Multi-task errands to earn money
Ever heard of
TaskRabbit
? If not, you're missing out on a chance to earn some extra cash whilst you are out and about!
It's a website with a handy little app that lets people hand out chores to those who are able to help them out. Visit the site and see if you can earn some extra money by carrying out daily tasks for others, such as picking up groceries, walking dogs or assembling IKEA wardrobes.
4. Become an online affiliate
Becoming an online affiliate
is a quick and easy way to make money whilst on the go. All this involves is you helping another business make money, without much effort at all!
For example, when you sign up to an affiliate program, you can spread the word about that business, and whenever a sale is made through your connection, you make money!
The larger your network, the more money you are likely to make from becoming an affiliate because you get to send the affiliate link out to all of your blog readers, Twitter followers and so forth.
5. Write an e-book & sell it online
E-books are very popular these days and can be a nice little earner if you have a good topic to write about! Are you knowledgeable on a certain subject? Can you provide value and give expert advice to others? If so, it is very easy to create an e-book, and you can create it whilst you commute to and from work.
So, there we have it! We hope we have helped you realise it is rather easy to earn money whilst you are on the go.
Let us know if you have done any of the above, or have any other ideas for how to make a bit of extra cash!