What's Inspirational
By Simon Published: October 11, 2013
What You're Saying
Just wanted to say well done guys! Choiceful.com has won my trust! It's a great site that I would definitely recommend.Read more
5 Reasons To Take A Break From Makeup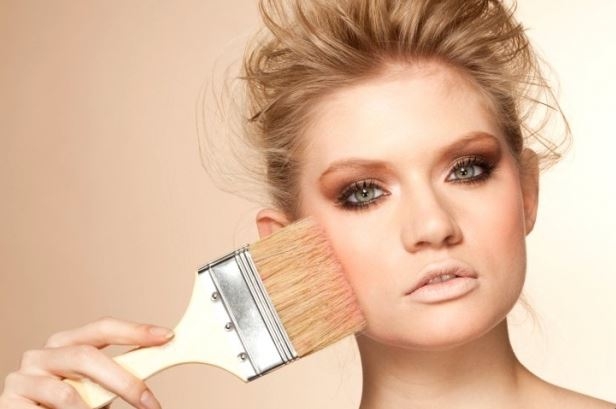 Jason / Published on October 8, 2014
Make-up is loved by many women around the world.
It's a wonderful tool to enhance our features, express our personalities and inspire a sense of power.
Revealing those under eye circles, pasty cheeks and annoying blemishes is just not an option for many but are we doing more harm than good?
We love following the latest beauty trends as much as anyone but perhaps a little makeup free time could do both our skin and our self-confidence some good!
Generally it's a good idea to give your face a break from makeup in order to allow your skin to breathe and decongest from any build up caused but not all of us are brave enough to embrace total makeup free days from the get go.
Instead, why not introduce the idea slowly - remove your makeup as soon as you get home from work or maybe even embrace a makeup free face on Sundays?
Still not convinced? Here are some great reasons to take a break from make-up.
Protect The Skin You're In
Foundation is without doubt the biggest culprit when comes to congesting your skin. It blocks oxygen from flowing in and out of your pores and in extreme cases, overuse can even lead to dehydration and acne.
Love Your Lashes
Believe it or not using mascara regularly can in fact lead to thinner looking lashes after time. So perhaps going a day or two without it isn't such a bad idea after all. The lack of product buildup and constant application and removal of mascara enables the lashes to strengthen ultimately allowing them to look and feel substantially healthier.
Even Your Skin Tone, Naturally
We often use foundations, concealers and face powders (and sometimes all three) in order to create the illusion of a glowing, even skin tone. However, as mentioned before these products clog the pores effectively causing the skin to appear dull, blotchy and dehydrated. So ditch the cosmetics and you may well see a huge difference in the overall colour and quality of your skin.
More 'Me Time'
The application of makeup takes some time, let's face it. Even the most simple of tasks such as putting on mascara can become one of the most time consuming - we've all felt that sense of impending doom as we desperately try not to sneeze after it's application. So imagine how nice it would feel to take a break from makeup, after all, spending less time in front of the mirror means extra time in bed - sounds good to us.
The Beauty Within
This may seem overly sentimental but the idea of embracing your natural beauty really can do wonders for your self-confidence. Of course it's a daunting theory at first and yes, we're sure there will be a few unwelcome comments on how tired you're looking but once your skin begins to adjust and surpass the effects of even the most expensive cosmetics they're bound to be asking what your secret is.
So there we have it. We hope we've inspired you to enjoy your natural beauty from time to time!