What's Inspirational
By Simon Published: October 11, 2013
What You're Saying
I discovered this marketplace purely by accident when searching for a new kettle. It's an excellent alternative to eBay and Amazon as you can sell your products on their marketplace. It's free to register and they only charge a 5% commission when you sell an item.Read more
5 Minute Bathroom Fixes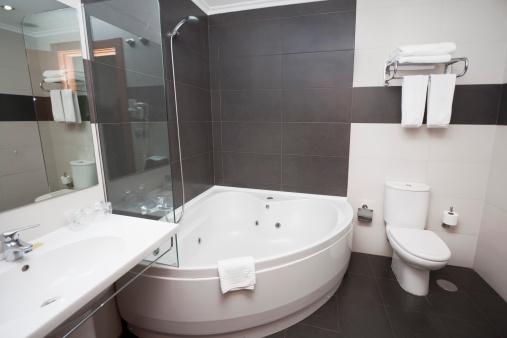 Jacqueline / Published on July 12, 2013
For our how-to Friday post today, we're focusing on bathroom fixes that will take you just five minutes. How often have you looked around your bathroom in dismay, resolving to fix all of the problems, only to find that when it comes down to it, you simply haven't got the time?
Well, all of that is about to change – it's amazing how much you can achieve in five minutes. Your bathroom will look brand new again.
Grouting
Last Friday we showed you how to tile your bathroom wall. Well, you know those small gaps in between the tiles? They need to be filled in with grout otherwise you'll get all manner of dust and dirt under there, not to mention water, which may result in your lovely tiled bathroom falling down around you.
What you'll need
Grout clean up pads
If you're new to grouting, there is no need to panic. Simply follow the handy steps in this
video
and your bathroom will look great.
Resealing
Another DIY job that is often neglected in bathrooms is the sealant around the bath. Over time, this can gradually become covered in mildew and damp spots, turning it a less than pleasant looking black colour. Instead of just leaving it to rot away, make sure you keep the bath sealed properly.
What you'll need
Watch this short
video
packed with tips and tricks for removing old sealant and replacing with new.
How painless do these jobs look? Exactly, so what are you waiting for? Keep on top of your bathroom today.