What's Inspirational
By Simon Published: October 11, 2013
What You're Saying
Excellent price and really fast delivery, excellent choice and accept Paypal - what more does one want! Thanks very much! Read more
5 Inspiring Kitchen Designs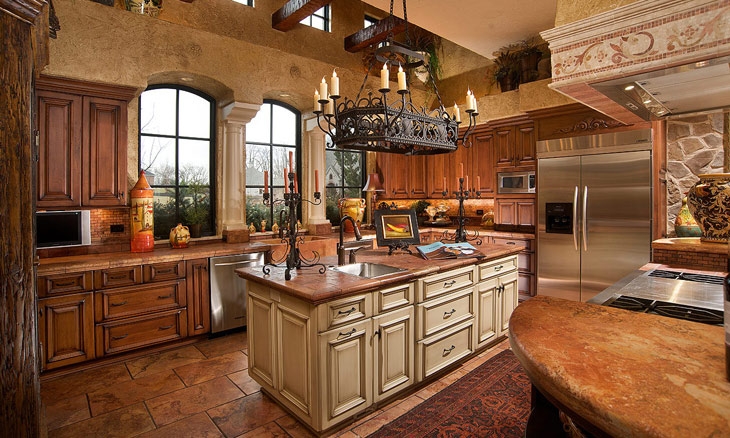 Laura / Published on December 8, 2013
If you ask people what part of their home they would most like to re-do, most will say their kitchen.
After all, the kitchen is the heart of the home!
However kitchens can easily become dated, meaning you don't enjoy spending time there.
It can be hard to know what to do with your kitchen; do you go for one really bright colour? Or choose two colours? Or should you just change the tiling?
Whatever you decide, it's important you choose something you absolutely love otherwise in a couple of years time, you may find yourself in the same predicament.
So here are 5 kitchen designs to spark off some inspiration for your own home.
1. Huge Chalkboard
This is a great idea for sparking some life into a dull kitchen. Instead of writing a shopping list, you could leave messages for your loved ones or orders for your children, i.e get to bed!
2. One Strip of Colour
Colour can seem a little too much for some people so instead why not choose a strong colour and have a strip of it like the one below. This will add just enough character to stop your kitchen from being boring.
3. Go Country
Even if your house isn't the least bit 'country', turning your kitchen into one inspired by country homes is a great way to add character to an otherwise modern style.
4. Bright Walls
If you're looking for a cheap way to decorate, paint all of your kitchen walls in a bright shade. It will make you look forward to waking up and having breakfast!
5. Geometric Patterns
Patterns aren't often found in kitchens but they can add a really nice dimension. Just make sure you don't choose a pattern that may give you a headache in the long-term! You could always have small areas with a geometric pattern if you don't feel confident with a lot.
We hope you liked some of these kitchen ideas! Which one is your favourite?