What's Inspirational
By Simon Published: October 11, 2013
What You're Saying
At first, I was rather concerned about using the site as I regularly buy from the same old internet sites, I tend to be an habitual user of everything and rarely like to change - I must finally be getting old! These days what with technology and computer hackers, you just can't be too careful - now I really sound old! Anyhow, my friends and family had raved about this website and it seemed secure. I made my first purchase from Choiceful.com before Christmas, and my Christmas tree and lights arrived quick-sharp and at a reasonable price. I then started to sell a few items and one year later I made it my full-time job. I just wanted to thank Choiceful for the great service they offer!Read more
40 Years of the Mobile Phone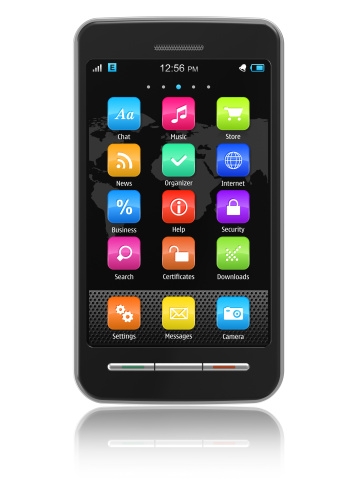 Abigail / Published on April 4, 2013
Yesterday marked the 40th anniversary of the mobile phone with the very first mobile phone call being made by senior engineer at Motorola, Martin Cooper, on 3rd April 1973.
That's a lot of phones. Just take a look around you now whilst you read this blog post. How many people can you see furiously tapping away on their mobile? And how many of the people around you have their mobile phone glued to their ear as they chat away endlessly? We're guessing the figure is fairly high. Are we right?
To celebrate the 40th anniversary of the mobile phone, the
BBC
featured an article about the event, including an extract from an interview with Dr Mike Short CBE, former president of the Institute of Engineering and Technology and Vice President of Telefonica Europe. He said, "In 40 years we've moved rapidly from the mobile phone as a businessman's tool, through consumerisation and internet access to everything being connected".
He added, "In the future we will see a much wider range of devices – many of which will be wearable".
The first person to make a call with a mobile phone, Martin Cooper, now aged 85, is known as the "father" of the mobile phone. "We did envision that someday the phone would be so small that you could hang it on your ear or even have it embedded under your skin".
So it seems as though there were big plans for mobile phones from day one. Nowadays, you can barely go anywhere without being confronted by a scene of everyone furiously studying the screen of their phone.
Of course, mobile phone technology has advanced enormously over the years. We still remember the days when they were as big and as heavy as a brick!
Many businesses are now profiting from the wide usage of mobiles to reach out to their customers and Choiceful.com is no different. Thanks to our
mobile service
, you can manage your online selling business from your mobile so there's no need to stay constantly in front of a computer screen. Selling is no exception either, as you can manage your listings, view and ship orders, browse your offers and respond to your customers all from your mobile device. In fact, managing your business has never been so easy.
Do you remember your first mobile phone call? Or do you have a picture of your first handset? We'd love to hear your comments as well as your views what the future has in store for mobile phones.