What's Inspirational
By Simon Published: October 11, 2013
What You're Saying
Excellent price and really fast delivery, excellent choice and accept Paypal - what more does one want! Thanks very much! Read more
10 Instant Ways to Increase the Value of your Home and Garden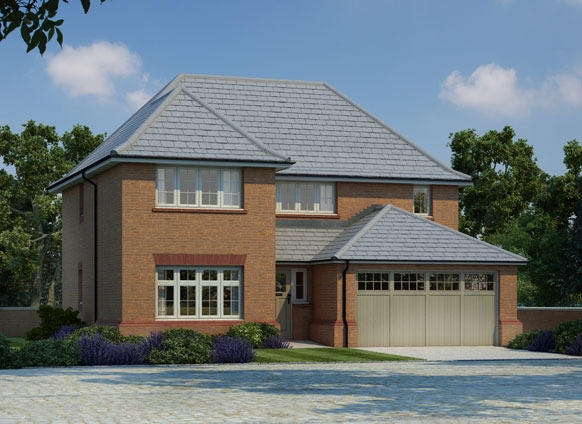 Josh / Published on September 25, 2013
If you are looking to have a better home and garden or increase your house value, then take heed of these 10 easy ways to instantly increase the value of your home.
1. Paint, paint, and more paint
Without a doubt, one of the easiest and cheapest ways of increasing your house value is by painting over your walls. Nothing looks cleaner and fresher than newly painted rooms.
Don't go crazy with colour too; research shows that a greater number of people prefer neutral colours when it comes to the walls.
2. De-Clutter
When it comes to owning a better home and garden, try and look at your home with fresh eyes. Most people become blind to their own clutter, and don't realise what a distraction it can be. Once you de-clutter your
home and garden
, you will create the illusion of space which will add house value.
Be wary of shoving items under things, cramming it in, as people may notice and be concerned there isn't enough space if you can't fit all of your things nicely inside your home!
3. First impressions count – Tidy up the outside of your home
The outside of your home is crucial to giving a first good impression. Once potential buyers have a positive initial impression, they are more likely to be positive about the rest of your home!
Make sure the outside of your home is as neat and tidy as the inside. Replace your mailbox if it looks old, change your house number and touch up any chipped paint on your front door.
4. Steam clean your carpets
You can instantly increase the value of your home just by ensuring your carpets are pristine. And this doesn't have to cost a lot. You can hire a professional steam cleaner, or an agency to come give your carpets a deep clean.
However, if your carpet is in dire need of a change, instead of replacing it which would be expensive, cover it with a beautiful rug.
Most buyers like to choose their own carpet anyway, but it's important to give off the impression that your home is pristine!
5. Dress up your house
When you go out for a dinner, people like to get dressed up so think of your home in the same way.
Matching bath towels, new bath mats, new shower curtain, matching covers for your
garden furniture
, consider everything so you create the appearance of a better home and garden.
6. Create extra space in your loft or garage
People pay more for extra space so to increase the value of your home, clear out your loft, basement or garage so that you have extra space.
If you have none of these, but you have a garden then create a seating area with some pavers, potted plants, a flower bed or even a pretty water feature.
7. Hire a mechanic
This one is pretty important and can seriously ensure you sell your home at a good price.
Finley Perry of F.H. Perry Builder in Hopkinton, Mass points out that "It's often very worthwhile to hire an electrician and plumber for a couple of hours to look over your electrical services, wrap or fix loose wires, fix any faulty outlets, and check for and fix any water leaks," Perry says.
"Those details tell a buyer that someone has really taken care of the home and can really influence its price"
8. Replace your door handle
This one really is the most simple, yet so effective. Most people's front door handle takes a lot of wear and tear over the years, so invest in a strong sturdy doorknob. This signals to potential buyers that your home is a strong one, something to invest in!
You can buy a brand new one which looks classy and smart for just £35.
9. Paint old cabinets
Instead of going out and buying new cabinets, just give your old ones an update with some DIY paint. This is where you can get creative with colour, and really increase the value of your home and refine the look of any room.
10. Hang mirrors in your hall
Did you know that mirrors create the illusion of a bigger space? The hall is the first thing the buyer sees, so hanging mirrors in the hallway helps make your home seem more spacious.
So there we have it! Another very useful list of tips to help you create a better home and garden, and increase the value of your home!
Do you have any great tips for adding value to your home?