What's Inspirational
By Simon Published: October 11, 2013
What You're Saying
Anyone wishing to sell unwanted books, DVDs or second hand computers and laptops online might consider eBay as the first option, but I would always include Choiceful.com as another great alternative. Choiceful.com allows you to list items already available on the site whether they are new or used. They can be single or multiple items. You don't have to pay anything for this service until you sell something. I have generally found that you can obtain a better price on Choiceful rather than on eBay and others, although it may take you longer to sell your item - it's worth it for the extra money.Read more
Tilda Swinton announced as the new face of NARS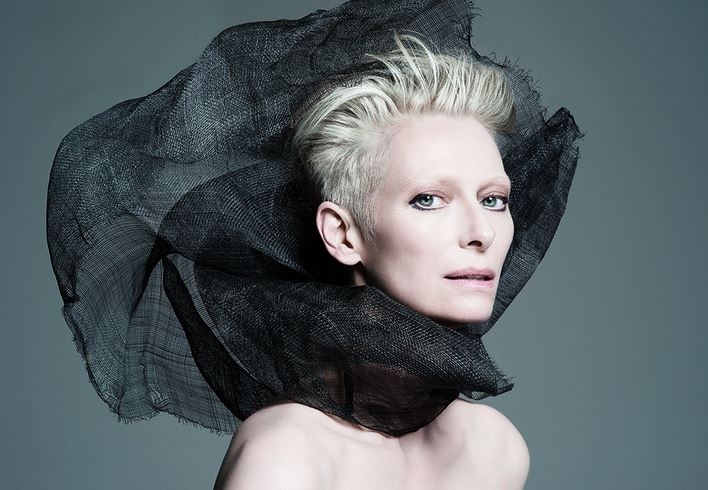 Josh / Published on October 27, 2014
Never ones to play by the rules and habitually unpredictable, NARS have once again astounded us with their unconventional choice of front woman. Following in the footsteps of such graceful beauties as Daphne Guinness (46) and Charlotte Rampling (68), British actress Tilda Swinton has been announced as the new androgynous and 'endlessly watchable' face of Nars at the age of 53.
Set to star in the cosmetics company's spring 2015 campaign, Tilda Swinton is no stranger to fronting campaigns of such esteemed institutions. In 2012, she was selected as the face of Chanel's Métiers d'Art Paris-Edimbourg collection through which Karl Lagerfeld described Swinton as 'A modern woman, a timeless icon of elegance." Swinton's enchanting allure has clearly captivated the masses and it's not hard to see why, she is unconventional, distinctive and visually compelling.
The series of portraits for the campaign are to be shot by the brand's founder and artistic director François Nars, who described Swinton as a 'living legend' and the 'perfect choice' to front the campaign. He told Women's Wear Daily"She is a living legend. I love her bold style and really admire her work. As an actress, she brings such strong personality to the camera. And as a woman, she lives the experience of transformation and expression. She was the perfect choice for Nars."
The French born make-up artist made no attempt to conceal the fact that he always been a fan of Swinton's and in particular of her unconventional beauty.
"Tilda is almost ethereal, but these women I've used for Nars over the years are beautiful in an unconventional sense. I find my best work as a make-up artist has always been with those kinds of faces."
And it seems as though this enduring admiration is mutual. Tilda has announced that she was equally delighted to be working with Francois by stating "I met François only recently, having long been an admirer of his from afar for many years."
The four portrait shots of Swinton are set to run from January through to April 2015, each presenting one of the four makeup collections and revealing Swinton in a different light, creating and communicating the character behind each one.
The trend for using unorthodox women and in particular those more, advanced in years shall we say, has been on the increase over recent months. In February we saw Marc Jacobs name Jessica Lange, 65, as the face of Marc Jacobs Beauty, and of course L'Oreal spokespersons famously include Andie MacDowell, 56, and Diane Keaton, 68.
We certainly applaud this innovative use of sublime, classical beauty and distinctive women in the industry and we can't to see who NARS will select next!