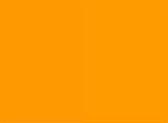 Top Home & Garden Sellers
Updated hourly

1.

2.

3.

4.

5.

6.

7.

8.

9.

10.
Fine Elements Stainless Steel 2-Slice Toaster - SDA45
£46.08 + Free delivery

Price choice

Qty

Temporarily out of stock - more expected soon

Seller Not available

Make me an Offer
Frequently Bought Together
Product Description
Variable browing control. Cancel button. Reheat defrost setting. Removable crump tray. Cool touch housing. Stainless steel & matt black finish.
Customers Viewing This Page May Be Interested in These Sponsored Links
What Do Customers Ultimately Buy After Viewing This Item?
Visit our Home-and-Garden for a fantastic selection of brands and product, all at great prices.
Customers Who Bought This Item Also Bought
Search Tags Associated With This Product
Email a friend about this product!
Seen a mistake on this page? Tell us about it!
Continue Shopping: Customers who bought items in your recent history also bought
£ 27.01