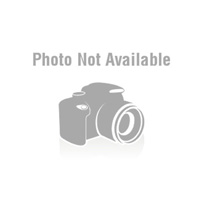 The Lady in Number 6
£0.00 + Free delivery

Price choice

Qty

Temporarily out of stock - more expected soon

Seller Not available

Make me an Offer
Product Description
{$Malcolm Clarke}'s documentary {#The Lady in Number 6} tells the life story of {$Alice Herz Sommer} who, at age 109 is both the eldest resident of London, and the oldest living survivor of the Holocaust. She is a pianist who still spend over two hours every day practicing, and believes that music is a big reason why she not only remains alive, but managed to escape death during Hitler's reign. ~ Perry Seibert, Rovi
Customers Viewing This Page May Be Interested in These Sponsored Links
Technical Details
Starring:
Directed By: Director: Malcolm Clarke

Format:
Studio:
Release Date: 18 Nov 2019
Run Time: 38
Boxed-Product Weight: -
Quick Code: QCMV18625864
Delivery Destinations: Visit the Delivery Destinations Help page to see where this item can be delivered. Find out more about our Delivery Rates and Returns Policy
Item model number: Not Available
Search Tags Associated With This Product
Email a friend about this product!
Seen a mistake on this page? Tell us about it!