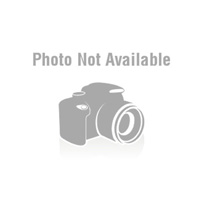 Bloodsport
£0.00 + Free delivery

Price choice

Qty

Temporarily out of stock - more expected soon

Seller Not available

Make me an Offer
Product Description
{$Jean-Claude Van Damme}'s rock 'em sock 'em breakthrough gets the remake treatment in this {@Relativity Media} production directed by {#ninja Warrior}'s {$James McTeigue}. This time around, the plot centers on a team of mercenaries who trade blows after falling into the Brazilian Vale Tudo underground fight scene. ~ Jason Buchanan, Rovi
Customers Viewing This Page May Be Interested in These Sponsored Links
Technical Details
Starring:
Directed By: Director: James McTeigue
Producer: Chris Brown
Producer: Edward R. Pressman
Screenwriter: Craig Rosenberg
Screen Story: Robert Mark Kamen
Screenwriter: Robert Mark Kamen
Screen Story: Phillip Noyce
Executive Producer: Jon Katz
Executive Producer: Jeremy Thomas
Executive Producer: Brett Thornquest
Executive Producer: Mark di Salle
Executive Producer: Daniel Bernhardt
Executive Producer: Tucker Tooley
Executive Producer: Ryan Kavanaugh

Format:
Studio: Trans-American Films International
Release Date: 01 Jan 1970
Run Time:
Boxed-Product Weight: -
Quick Code: QCMV18621830
Delivery Destinations: Visit the Delivery Destinations Help page to see where this item can be delivered. Find out more about our Delivery Rates and Returns Policy
Item model number: Not Available
Search Tags Associated With This Product
Email a friend about this product!
Seen a mistake on this page? Tell us about it!