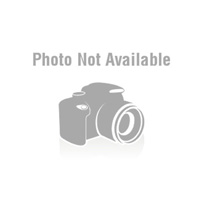 Ashley
£0.00 + Free delivery

Price choice

Qty

Temporarily out of stock - more expected soon

Seller Not available

Make me an Offer
Product Description
Misfit teen Ashley is bullied for cutting, and begins to grow increasingly isolated after a blossoming friendship yields disappointing results. Meanwhile, Ashley's mother blames her for destroying their family. Later, when Ashley meets Candice in an online chat room, she senses the presence of a kindred spirit who could be her key to salvation. ~ Jason Buchanan, Rovi
Customers Viewing This Page May Be Interested in These Sponsored Links
Technical Details
Starring: Nicole Fox as Ashley
Jennifer Taylor as Stacy
Nicole Buehrer as Candice
Tom Malloy as Vincent
Michael Madsen as Bill
Alex Arleo as James
Lauren C. Mayhew as Dr. Hall
August Emerson as Phil

Directed By: Director: Dean Matthew Ronalds
Producer: Brian Ronalds
Producer: Tom Malloy
Screenwriter: Domenic Migliore
Cinematographer: Vincent Pascoe
Production Designer: Lucas García
Associate Producer: Steven Buchanan
Executive Producer: Vito Migliore
Executive Producer: Kevin Berman
Executive Producer: Serap Acuner
Executive Producer: Nesim Hanson
Executive Producer: Sezin Hanson
Costume Designer: Flora Ronzone
Co-Executive Producer: Greg Polisseni
Unit Production Manager: Katie Schwartz
Assistant Director: Jason Hampton

Format:
Studio: Trick Candle Productions
Release Date: 01 Jan 1970
Run Time: 92
Boxed-Product Weight: -
Quick Code: QCMV18621780
Delivery Destinations: Visit the Delivery Destinations Help page to see where this item can be delivered. Find out more about our Delivery Rates and Returns Policy
Item model number: Not Available
Search Tags Associated With This Product
Email a friend about this product!
Seen a mistake on this page? Tell us about it!